Shaft joints DIN 808-W, block design, extendable
BÜCO anti-friction bearing precision universal drive shafts with needle bearings in block design are quality products of the highest precision. They have almost no backlash and are maintenance free. Due to their lifetime lubrication in the universal joints, with a grease filled bellows on the shaft, they are especially preferred in the machine building industry for installation in places which are not readily accessible.
BÜCO precision universal shaft joints with needle bearing in block design are better at absorbing lateral forces. The unit (block design) transmits the force to the fork and therefore radial displacement of the halves of the joint relative to each other is rendered impossible.
BÜCO precision universal shaft joints are provided with markings after assembly. When fitting together the shaft, care should be taken that the markings of the two halves of the joint are exactly aligned.
 If the markings are out of alignment, the result will be a lack of smooth running, wear will be accelerated, and therefore service life will be shorter.
This design is also available in 1.4305 / 1.4404 / 1.4571 stainless steels, with steel needle bushes.
Universal shaft joints DIN 808 are also known under the term ball joint shafts and Cardan shafts.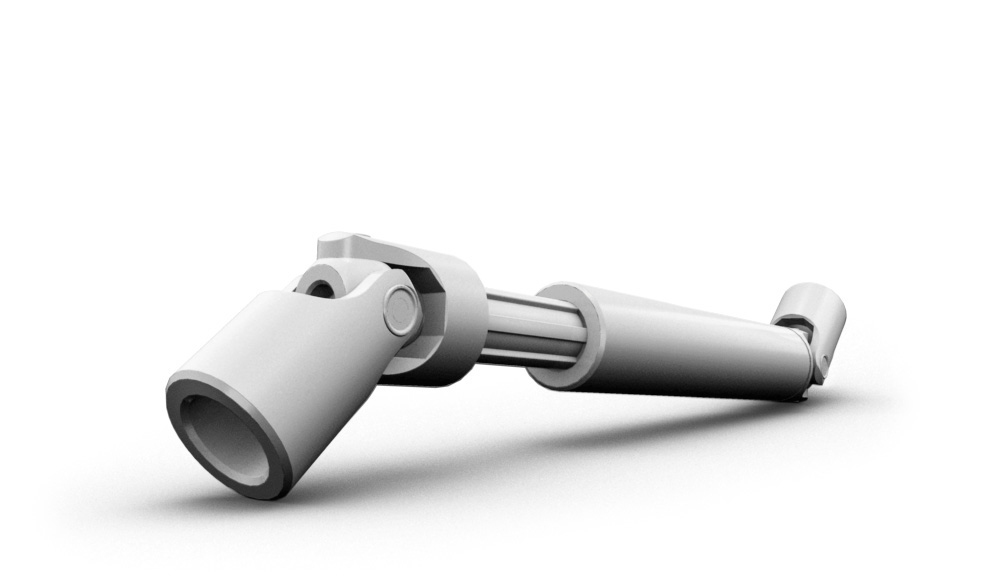 Intermediate lengths are also possible. Please contact us for further details. Maximum admissible speed: 3.000 r.p.m.

Standard version round (shape E)

Square (V) Keyway (N)
Material:
Joints Steel C45Pb
Spline C40
Splined hub 16McCr5
Pipe St35